The passion that has driven AP Portugal is also the foundation of this language and technological services institution: the educational element.
AP Academy is the approach, formula and answer given to those seeking an internship aiming at developing their education and professional knowledge. They can find at AP Portugal - Tech Language Solutions the right environment to progress.
For a period of six months, it is open to students from all over the world. They will have an opportunity to evolve professionally in a real workplace setting, in our facilities in Porto, or remotely at home.
So you have already decided that you want to do an internship at AP | PORTUGAL?
Once the decision to join a multicultural environment in which there is a strong practical dimension through an internship has been made, it is time to describe the two aspects of this training programme at AP Portugal:
The curricular internship: adapted and integrated into your university academic programme.
The volunteering placement: for those who have already completed a university degree and want a first practical contact with the labour market.
What will you find at AP Academy?
AP Portugal Tech Language Solutions is a company certified by the International ISO 17100 Quality Standard and operating in the field of language services since 1998. We offer AP Academy trainees much more than a first contact with the professional environment in the sphere of language services. Marketing and communication, international relations and trade, human resources management, as well as accounting and administration, are also part of the available internships program.
All academic and voluntary internships are based on a global career progression system within AP Portugal itself, hence we emphasise the development of the basic skills valued and required in the professional world. We provide a working environment, aiming to meet professional standards and market needs.
The AP Academy's 10 strengths
Growing in a professional environment powered by the KAIZEN methodology
Enchancing technological interoperability with SDL, Wordbee, MemoQ
Developing project management skills and TMS - Translation Management System
Becoming familiar with a robust and up-to-date ISO 17100 Quality Management System
Building DTP- Desktop publishing skills
Being integrated into an international and multicultural environment

Embarking on your first journey in the international Care & Grow career system

Belonging to the largest professional network of CPLP

(

Community of Portuguese Speaking Countries

)

linguists

Sharing experiences with an institution accredited by IAPMEI with PME LÍDER (SME Leader award)

Accessing the largest continuous digital training programme in the sector. (Including the GALA - Globalization & Localization Association workshops)
Choosing AP Academy is an opportunity to do an internship very close to Porto. AP Portugal's headquarters are just across the Douro River. On the other side you have a city elected three times European Best Destination. That's hard to beat!
Mentoring is a very precious benefit of AP Academy
What do we mean by mentoring? Mentoring, our passion and commitment, is a professional development strategy in which one experienced person shares their knowledge, skills and experience to assist others progressing in their own careers.
Well, this strategy is the heart and soul of AP Academy. What does that mean concretely? The work carried out by the trainee in a real working environment is proofread by an experienced in-house professional translator, and afterwards by external translation professionals who thoroughly review the entire project.
What are the outcomes? Double the quality assurance based on the important principle of "translation-check-revision". But that's not all, because mentoring is also reflected in the feedback, which provides trainees the opportunity to receive constructive criticism and opinions of the work accomplished. Growing and evolving.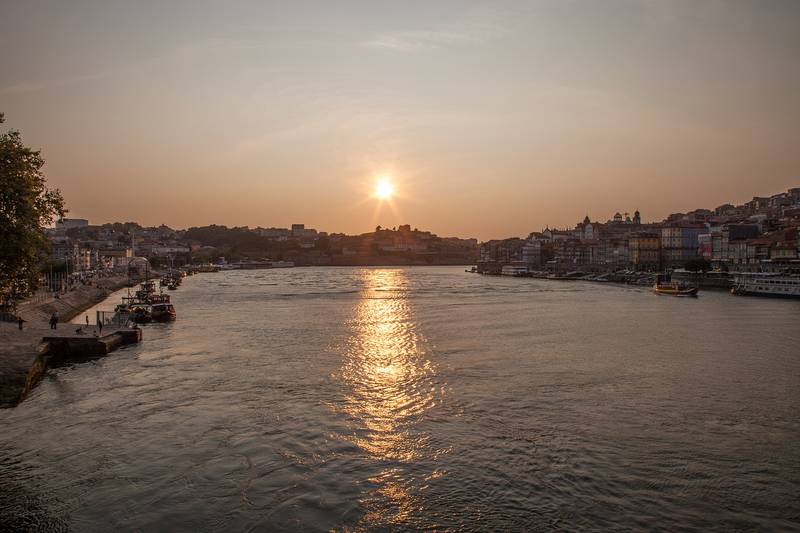 Where is AP Academy located?
Choosing AP Academy is an opportunity to do an internship very close to Porto. AP Portugal's headquarters are just across the Douro River. On the other side you have a city elected three times European Best Destination. That's hard to beat!
Located in Vila Nova de Gaia, within walking distance from the metro station, our headquarters are in a privileged location. You can get to Porto, the General Torres train station and even the Oporto airport, only 20 minutes way.
A famous postcard at a short distance, a perfect location and also the opportunity to add your internship experience the possibility to discover a multi-cultural and historical heritage. Porto also offers you a renowed nightlife, full of bars, music and different atmospheres, complemented by what we consider unforgettable: the rich gastronomy. In other words, a complete and fascinating experience you don't want to miss.
We're waiting for you! Just access the AP Academy application page. This is how you can apply to our 3-6 month internships which can either be completed at our headquarters in Porto, or remotely from home.
Once the application has been accepted, you will receive training in the technological tools that include all the stages of the translation process (pre-production, production and post-production), such as Wordbee, SDL, Trados Studio, MemoQ, Memsource and more.
AP Portugal Tech Language Solutions has a strong commitment to international associativity
We are an active member of the ELIA (European language industry association), EUTAC (European Union Association of Translation Companies), GALA (Globalization & Localization Association), ATA (American Translators Association), ATC ( Association of Translation Companies) and ALC (Association of Language Companies).
This text was not written by a native English speaker, but by a language lover. However, all our language services are always provided by native speakers.
ABOUT US
AP PORTUGAL Tech Language Solutions is the expression of service and vision in the areas of translation, interpretation and communication technology services.
With offices in Lisbon and Porto, it is the only Portuguese company certified by both International Quality Standards ISO 17100 and ISO 18587, and also by DGERT as a training entity. Internationally renowned for its skills in the areas of translation, interpretation, transcription, localization, subtitling and proofreading, the company is also specialized in event and conference management, audiovisual equipment rental, and VRI - Video Remote Interpreting.
The company's intervention extends to the area of creative content production in any language, allowing AP | PORTUGAL to support companies and organizations through its Copywriting platform, also focusing on text, audio or video solutions based on Artificial Intelligence.
AP PORTUGAL includes the Artiga Center - European Centre for Amplified Events -, a facility which offers all equipment necessary for any type of event, be it hybrid, face-to-face or digital, besides being equipped for face-to-face or digital Team Building activities.
You can also follow us on social media: Facebook, LinkedIn, Twitter and Instagram.
Related Articles:
You've made the decision to do an internship and after considering all the options that...
Related Articles:
Let's go back to AP Academy, but this time we'll look at the internship in the...
Related Articles:
Before making a decision, you have to ask yourself a question: why is an internship so...