Let's go back to AP Academy, but this time we'll look at the internship in the perspective of those who are most interested in the opportunity to uncover the real deal, the work they want to follow in their professional career, hands-on, within the universe of language services.
Whether it is an academic, a voluntary or even a remote internship, it doesn't matter. What does matter here is what you can do to make the most out of your internship.
There are tips, lots of tips, that is a fact. Many of them derive from personal experiences, others from the pragmatic approach of job search sites or from the academic perspective on the importance of an internship. In any field.
Let's get down to yours. The starting point for this article is something we all agree on. "An internship boosts your knowledge and gives you experience in the area where you plan to work. It helps you develop both your soft and your hard skills. According to the British website The complete university guide, by doing an internship, you will be better informed and better prepared for your career.
Internships and best practices
1. Let's start with the tips which address the personal experience. The first advice is to add the people you work with to your Linkedin network. It can make a huge difference when you are actually looking for a job.
2. Face the most challenging projects with optimism and, above all, show a willingness to learn.
3. Don't be apprehensive, instead embrace the power of constructive criticism.
4. Very important point: start building a portfolio of the work you are doing from the beginning of your internship. They will be your references in the future.
5. An internship is a huge learning opportunity, in any field. Therefore, ask questions. "You don't have to fear looking young and new — you are young and new", like says Lexi Herrick.
"You don't have to fear looking young and new — you are young and new. Take advantage of the fact that no one is trying to compete with you; rather, they're trying to teach you. Absorb all that you can." - Lexi Herrick
6. It is time to enjoy all those hours spent studying and in classrooms. Apply what you've learned as a student and understand how a company works on a daily basis.
7. Here is an idea that may seem old fashioned but that the Huffington Post's article recommends: do not ignore the power of handwritten expression of gratitude and write thank-you notes.
8. Create a set of goals and try to accomplish, those you consider most important at the beginning of your internship.
9. Do not forget to adapt to the culture of the company which opened its doors to you and remember, it's in this same company that your professional career will begin. You will find these tips on the article of The complete university guide's website.
10. It is true that you must also follow the company's dress code if there is one. Is everyone else wearing a tie? Do not stand out by wearing a yellow shirt.
11. Although punctuality is considered to be British, it is a worldwide standard. So if your co-workers start working at 9:00, do the same. Maybe they will just go out for a quick lunch and stay overtime. Take note. You are there to make a good impression, so adapt.
"Leave a sweet taste in your employer's mouth. Let them know how much you appreciated the opportunity to work for them – it gives us a good feeling and manners cost nothing."

-

The complete university guide.
12. Socialisation. Employing this pleasant concept is something that many companies take seriously to foster good interpersonal relationships among staff. It can be a simple drink after work on a Friday, with a breathtaking view over the city that has been elected three times as European Best Destination. If you are invited, go.
13. Show interest in the whole company, because even if your task is individual, it is part of a bigger scheme. Try to understand how everything works and not just your task.
14. If necessary, volunteer your services for other projects, even if it requires additional effort outside of normal working hours.
15. Seek feedback. There is no harm in asking your supervisors their opinion on your work as an intern. What you can do to improve is something you should ask, thus showing your enthusiasm for the learning process you are going through.
16. Very, very important point: it is true that not all internships will result in an immediate job offer, but if you have loved the company and the work, it is useful to stay in touch with them so that, if an opportunity arises, you are in the employer's mind.
"In addition to the soft and hard skills you'll learn on the job, there is a possibility you could receive a job offer. In fact, a recent survey found that 43.5% of interns received a job offer at the end of their internship."

-

Indeed
17. Indeed - an American job search engine - also advises you to send thank you notes when your internship is over. You can personalise them and send them to the people you have worked with, either by e-mail or by post. "I am thankful for the time we have shared..."; "I appreciate all the experience and knowledge I have gained during my internship..."; "I would like to stay in touch...".
18. By the time you get here, we're no longer telling you something new when we say that during your internship you are obtaining and learning new skills. And we know that this journey can cause you stress and even make you doubt your abilities. You can tackle uncertainty by identifying ways to keep a positive mindset. Write down the ups and downs, be gentle with yourself and find ways to reward yourself for the hard and good work you do.
19. Accept all the tasks assigned to you, but be honest and say if you're not able to complete them. Make sure you explain the reasons thoroughly and together you will find ways to prevent such situations from happening again.
20. In some internships, such as the AP Academy, you can be assisted by a mentor. Mentoring is a great advantage, take it. It does not provide a complete roadmap for success, but can be a reliable source of feedback and information.
---
LEARN MORE ABOUT AP ACADEMY
Academy: the benefits of doing an internship at AP Portugal
Mentoring: the passion and the commitment of AP Academy
Loft of Words - AP Portugal by amazing people
---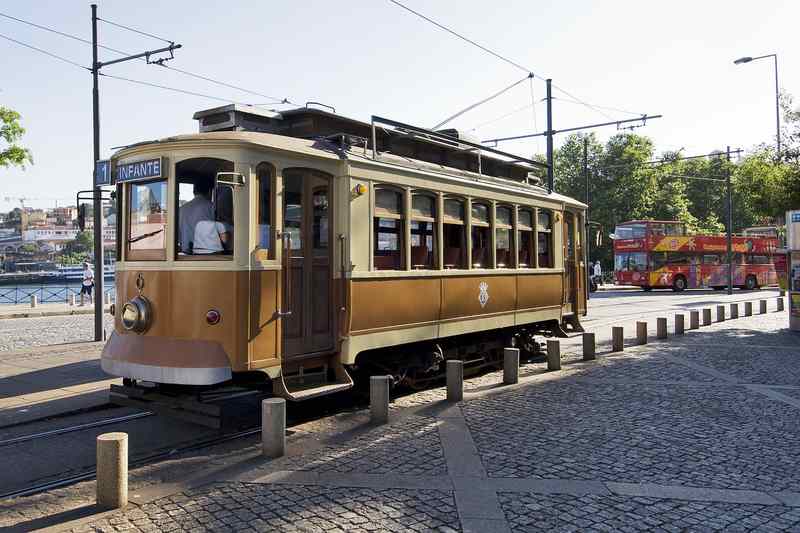 Where is AP Academy located?
Choosing AP Academy is an opportunity to do an internship very close to Porto. AP Portugal's headquarters are just across the Douro River. On the other side you have a city elected three times European Best Destination. That's hard to beat!
Located in Vila Nova de Gaia, within walking distance from the metro station, our headquarters are in a prime location. You can get to Porto, the General Torres train station and even the Porto airport, only 20 minutes way.
A famous postcard at a short distance, a perfect location and also the opportunity to add your internship experience the possibility to discover a multi-cultural and historical heritage. Porto also offers you a renowed nightlife, full of bars, music and different atmospheres, complemented by what we consider unforgettable: the rich gastronomy. In other words, a complete and fascinating experience you don't want to miss.
AP Academy: how to apply?
We're waiting for you! Just access the AP - Academy application page. By doing so, you will be applying for our six-month internship in our offices in Porto or remotely from home.
Once the application has been accepted, you will receive training in the technological tools that include all the stages of the translation process (pre-production, production and post-production), such as Wordbee, SDL, Trados Studio, MemoQ, Memsource and more.
This text was not written by a native English speaker, but by a language lover. However, all our language services are always provided by native speakers.
ABOUT US
AP PORTUGAL - Tech Language Solutions is a Portuguese translation company certified by the International Quality Standard ISO 17100. The company offers a wide range of language services, which include translation (TEP), post-editing machine translation (PEMT), transcription, desktop publishing and subtitling, voice talent, software and website localisation technology, SEO and consulting. It invests enthusiastically in the development of partnerships and cooperation anywhere in the world where your organization may need a partner for the African, Brazilian and European Portuguese language.
Related Articles:
You've made the decision to do an internship and after considering all the options that...
Related Articles:
Before making a decision, you have to ask yourself a question: why is an internship so...
Related Articles:
What is the importance of an academic internship? A question that those who realise the...